On 4 December, I hosted DAUGS VI, the sixth meet-up of Digital Analysts in UK Government Services. What started as a smallish event for digital analysts working on the UK Government Digital Service's Digital Transformation exemplar programme, has blossomed into a wider event for a wider family of analysts and other disciplines interested in using digital data.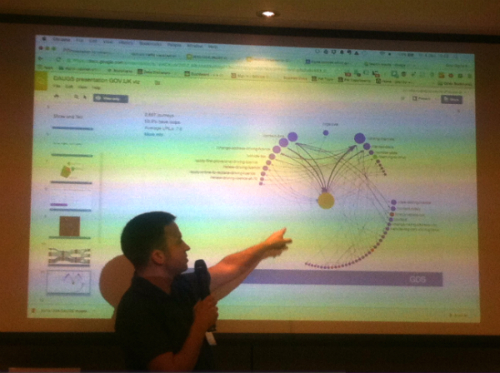 Network visualisation of GOV.UK
Forty to fifty people attended DAUGS VI and we had speakers from:
A major retailer talking about digital frameworks and voice of customer
A network visualisation of GOV.UK - visualising the connectedness of pages on the site
Patterns in GOV.UK service start pages
Using BigQuery.